Established in 1996, from a garden shed, ClearView was initially set up to provide bespoke security solutions to the law enforcement market as a specialist CCTV equipment manufacturer. The owners, Chris Wilson and Paul Main, focused on manufacturing, servicing and installing specialist systems for the Police like video interview recorders and systems to decode evidential CCTV footage. Chris built the systems and Paul spent his time on the road, pitching ClearView's products to police constabularies.

ClearView became a recognised name within the security industry thanks to their specialist security products and services. When the company recruited more staff, they moved to a larger commercial premises in Writtle Road, Chelmsford where they thrived, expanding their fire and security products and increasing their customer base. 
In 1996 ClearView designed its first Police video interview recorder system "PaceNet". This was followed by the world's first universal Digital CCTV replay system in 2001. This enabled the Police and courts to replay any digital CCTV format on one system, saving a vast amount of time and police resource.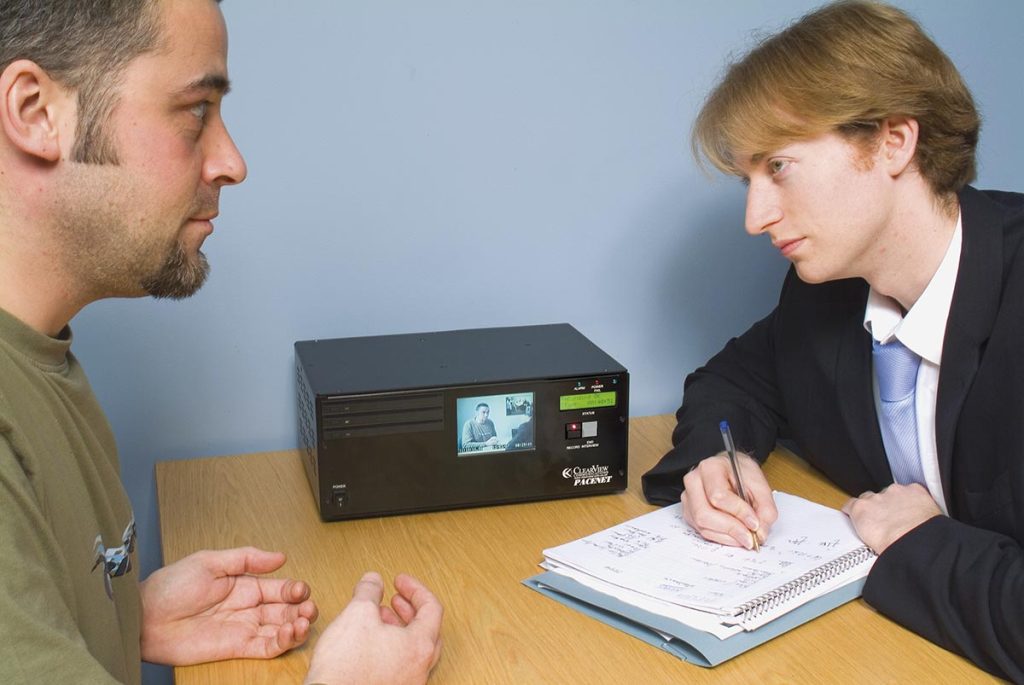 Following the company's installation of one of the UK's first (black and white) IP cameras, they slowly transitioned from an analogue technology business to digital/IT. As they grew, they got involved in larger CCTV systems like Thurrock and Basildon's borough-wide projects. Clients wanted more than just cameras, which led to the incorporation of access, intruder and physical security into the portfolio.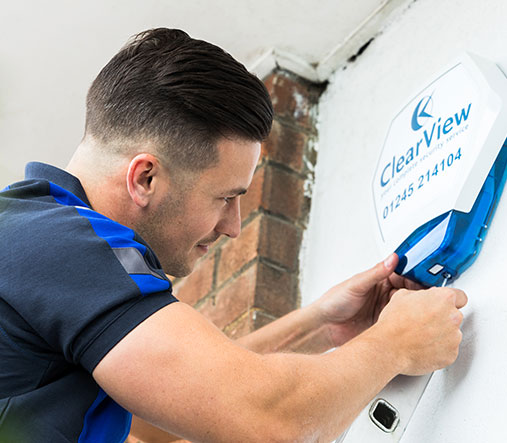 Over time, the service business became increasingly significant due to the number of systems being maintained. ClearView's product portfolio has continued to develop with the recent additions of fire safety and Passive Fire Protection. 
In 2001, the company purchased their 2,000m² premises located on the Widford Industrial Estate, Chelmsford, turning a mechanical engineering workshop into a two-story bustling hi-tech office with the capability to design, manufacture and test security products and systems.

During 2014, ClearView designed their bespoke, award-winning ANPR system, GateREG. This has been widely adopted by the public sector and blue-chip companies who have benefited from using vehicle data to monitor and manage visitors. 

ClearView has always operated to the highest standards, achieving and maintaining ISO 9001: Quality Management, ISO 45001: Health and Safety and ISO14001: Environmental Management. Staff are security cleared to the highest standards in compliance with BS7858. Our certification and accreditations level is assured through external annual auditing, which allows us to continually improve our performance and offer only the best products and services. ClearView remains one of the highest accredited companies within the fire and security industry. See our full list of accreditations here.

Since 1996, ClearView has received several company awards and recognition from various organisations, which testify to the quality of our products and services, our technical innovations, and the company's growth. 
ClearView has built many lasting relationships with various industry-leading clients across the UK, providing fire and security services and products. The company operates across market sectors including law enforcement, government, local authority, NHS, commercial, marine and rail. 
Supporting the local community and charities is something ClearView has always been passionate about. We are committed to providing our support through our participation in charity sports events and active participation in local community charities and national fundraisers. Over the years ClearView has carried out many corporate social responsibility projects and participated in charity events and supported local charities such as a free security system install for the Sanctus Homeless Shelter and more recently CHESS homeless shelter. See our charity involvement here.  

We are incredibly proud to be celebrating 25 years. We would like to thank all our loyal customers, staff, technology partners and suppliers that have helped us achieve year-on-year growth and look forward to the business's future expansion and development.  
"I'm very proud to have been involved with ClearView from our humble start in Chris's garden shed. Watching the company evolve and develop through the years has (and continues to be) rewarding, exciting and fun! One of the reasons we're still around after 25 years has been our ability to successfully adapt and change to our environment – whether it be new technology, changes in legislation or a global pandemic! I continue to be excited about ClearView's ambitious growth plans under Michael Vincent's leadership – supported by a fantastic team." – Paul Main, Busines owner.