What is a CCTV monitoring system?
A Closed-Circuit Television (CCTV) monitoring system employs a network of surveillance cameras to capture live video, which is then transmitted to a central monitoring centre for real-time observation and recording.
CCTV monitoring systems play a crucial role in enhancing security and safety across a range of environments, including residential areas, commercial establishments, public spaces, and industrial facilities. These systems serve various purposes, such as deterring criminal activity by visibly displaying CCTV cameras, capturing visual evidence for investigations, enabling real-time observation by trained personnel, employing motion detection to trigger alerts, and facilitating the archiving and retrieval of recorded footage for future reference and legal proceedings. These versatile systems are employed in sectors like commercial and residential security, retail, law enforcement, transportation, and critical infrastructure protection, offering an indispensable tool for safeguarding safety, security, and investigative needs.
As an NSI Gold accredited company, ClearView offers comprehensive services for your site's CCTV security system, including the supply, commissioning, installation, service and maintenance, and remote monitoring. You can trust us to effectively secure and protect your premises. We have a dedicated team of customer and technical support professionals working behind the scenes, ensuring a responsive and proactive approach to address your needs promptly, even before issues escalate. We go beyond monitoring, implementing processes and systems to identify and address potential problems before they impact your security.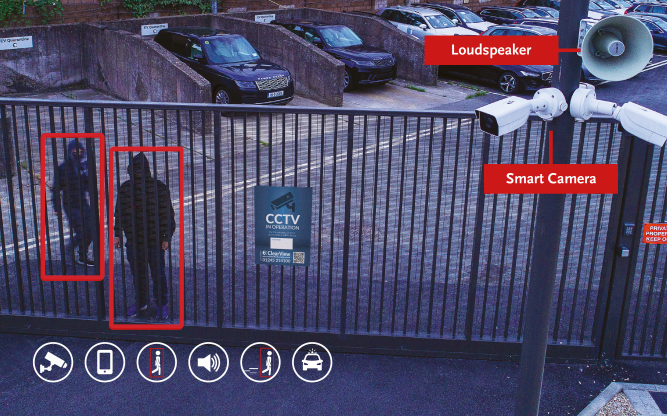 Our CCTV Monitoring
How remote CCTV monitoring works?
A CCTV monitoring system comprises the deployment of a network of surveillance cameras in a designated area, with these cameras transmitting their video feeds to a central recording device, known as an Network Video Recorder (NVR). The recorded video can be accessed in real-time and archived for future reference. Skilled operatives at our monitoring centre monitor live video feeds and can promptly respond to security events and suspicious activities, often triggered by motion detection. This comprehensive system is invaluable across diverse sectors, including residential and commercial security, retail, and law enforcement.
Additionally, our remote monitoring service enhances security with live audible warnings to intruders on your site, and our operators assess intrusions in real-time, determining the appropriate response, including notifying keyholders or police. Our monitoring software is equipped with artificial intelligence to distinguish between people, animals, obstructions, and foliage etc, ensuring accurate intrusion detection. After each incident, you receive a detailed report summarising event details, actions taken, and outcomes.
ClearView's monitoring provides:
Continual Perimeter Coverage:
Intelligent cameras that can detect people or vehicles are always recording your perimeter, and ready to be monitored on demand at any time.
Arm on Demand:
Whenever you want your property to be monitored, you arm relevant zones using the app. Disarm when you do not want them monitored.
Immediate Intruder Detection:
The moment an intruder steps foot on the grounds of the property, the smart cameras send a video alert to the Control Centre, where the site is viewed in real-time.
Instantaneous Audio Intervention:
The window of opportunity is shut by the immediate issuing
of a live audio challenge. Any intruders are commanded to leave the property.
Intruder Flees Premises:
The intruder flees from site upon hearing the audio challenge, as they know they have been identified and a physical response could arrive at any moment.
Keyholder & Police Notification:
In addition to the audio challenge(s), keyholders & emergency services are also
called. A detailed report is emailed to all keyholders.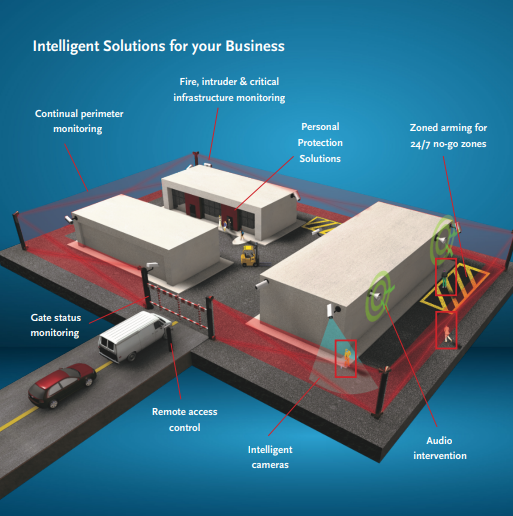 What CCTV systems do ClearView monitor
ClearView's monitoring software is compatible with a wide variety of leading CCTV manufactures. Allowing us to provide our remote monitoring services to multiple end users, in multiple industries/markets, nationwide. We will configure our software to allow the stream of footage captured to our monitoring centre.
Our main CCTV partners include: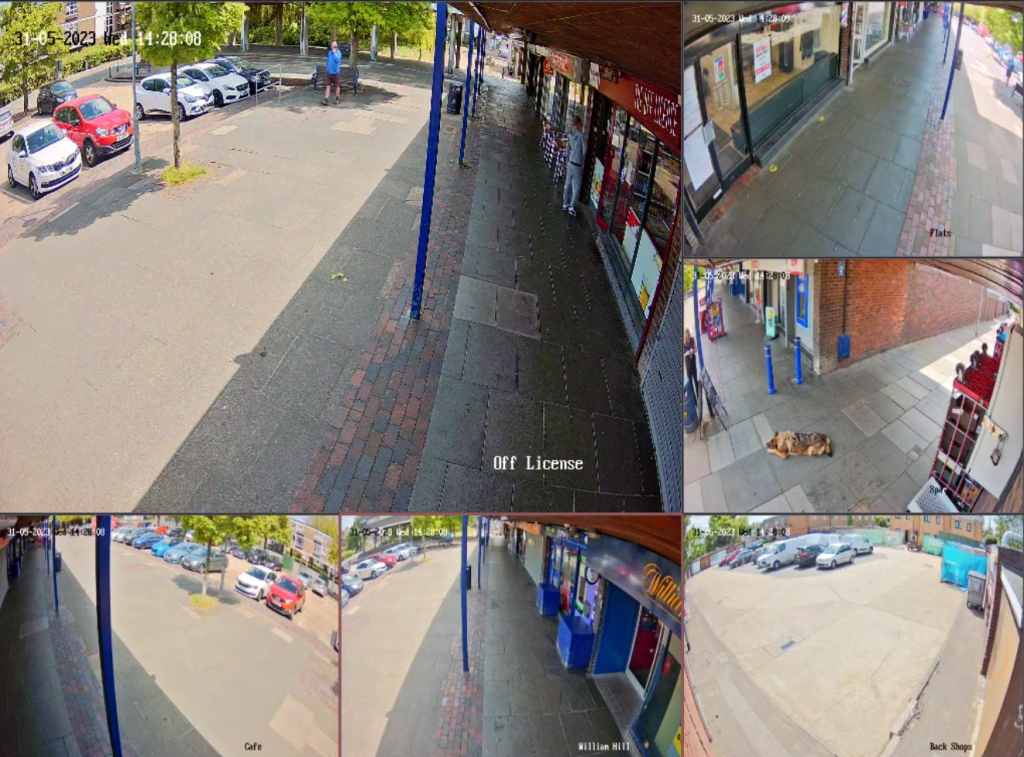 What are the main benefits of CCTV monitoring?
CCTV monitoring offers a range of valuable benefits across different settings. It enhances security and helps prevent crime before it happens by acting as a deterrent and providing vital evidence for investigations. In workplaces, it promotes employee safety, aids in accident response, and reduces the risk of false liability claims. The ability to monitor remotely, verify visitors, and improve productivity are other advantages. Beyond businesses, CCTV aids in traffic management, public safety, and property protection. It also finds applications in home and healthcare settings for monitoring the well-being of individuals. However, the deployment of CCTV should be mindful of privacy concerns and legal regulations to strike the right balance between security and individual rights.
ClearView provides state-of-the-art monitored CCTV, with our monitoring station operating 24/7, protecting employees and businesses across the UK. Contact one of our specialists for more information on our systems and how we can help you.
Frequently Asked Questions
Speak to our CCTV specialists