In early 2021, Basildon Borough Council set out to renew their contract for preventive and reactive CCTV maintenance. They also prepared to repair 237 of its CCTV cameras. Basildon Borough Council also specified the requirement to supply and install mobile CCTV systems.
After completing the competitive tender process, ClearView was the successful bidder and was awarded the CCTV maintenance contract.
"We are absolutely delighted to be the successful winner of this tender. So many of our ClearView staff live locally within the boundaries of Basildon Borough Council. We are really looking forward to playing an active role in community safety within the borough."
Michael Vincent
Managing Director ClearView Communications Ltd
The CCTV contract covers the maintenance of CCTV cameras across multiple towns within Basildon Borough Council. The locations include:
Basildon Town Centre

Basildon Centre (Town Hall)

Billericay High Street

Wickford High Street

Barleylands Depot

Brooke House

The Place Leisure Centre

Towngate Theatre

Gloucester Park Skate Park

Gloucester Park Subway

Lake Meadows

Norsey Wood

Wat Tyler Country Park

Wickford Memorial Park

Northlands Park

George Hurd Centre

Felmores Shops

Triangle Shops

Chalvedon Shops

Whitmore Way Shops

Nevendon Community Centre
CCTV Installation in Essex
ClearView provides bespoke security camera installation for local authorities and businesses of all sizes. We are a reputable and highly accredited CCTV installation company based in Chelmsford, Essex. We proudly serve various market sectors across the UK. Our team of surveyors and CCTV installers have experience in all aspects of CCTV systems, including:
Wired CCTV systems

4K CCTV systems
Our bespoke security systems and maintenance packages are designed to keep your staff and property safe.
Read more about our CCTV Installation services in Basildon.
ClearView is certified to the NSI gold standard to provide the highest professional level of CCTV installation and maintenance. We will carry out planned preventative CCTV system checks and repairs to ensure that the borough's cameras remain fully functioning. We aim to provide maximum support to Basildon Borough Council with the goal of making the borough safer.
Failure to undertake periodic CCTV maintenance will increase the possibility of CCTV system equipment failure. If you require CCTV installation or maintenance our team will be very happy to help.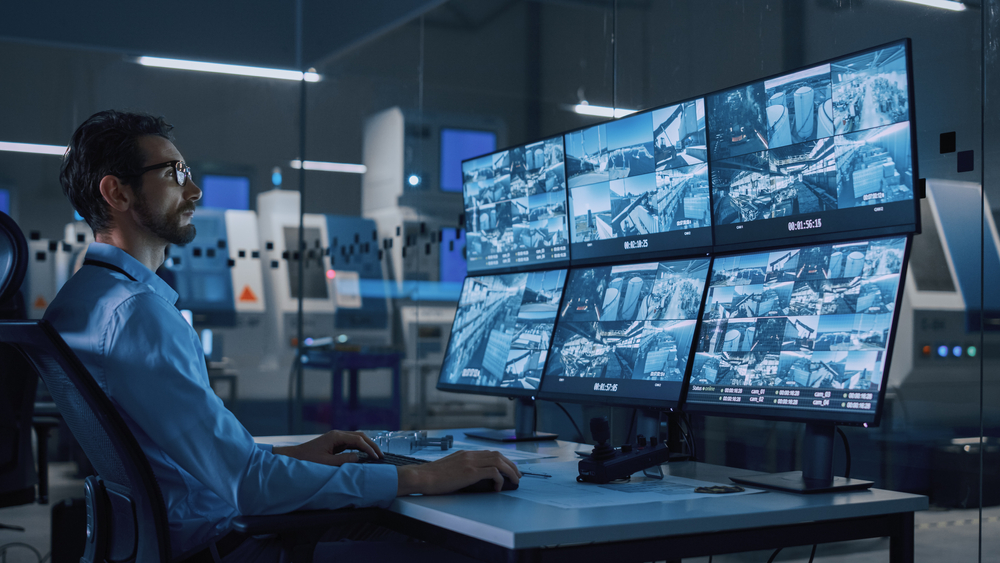 Mobile Cameras (Re-deployable CCTV):
Mobile CCTV Systems / Rapid Deployment CCTV allows for the quick deployment of surveillance systems to reduce crime. When combined with our CCTV monitoring services, you can be assured of a proactive and always-monitored system.
Our range of mobile CCTV cameras has various transmission options, including:
Mobile phone/4G/5G

Wireless

IP

COFDM

Copper & fibre-optic cable
See our CCTV Camera product guide here.