CCTV Maintenance
CCTV maintenance is a crucial step in ensuring your surveillance system is always up and running. Proactive servicing prevents equipment failure, keeping your surveillance system fully operational.
Get in touch
Call us on 01245 214100
an overview
Preventative CCTV Maintenance
Ensure the protection of your staff, visitors, and premises with our comprehensive CCTV maintenance services. Our cost-effective solution offers 24/7, 365-day engineer response and remote diagnostics to minimize call-out costs.
Our highly trained engineers have an excellent first-time fix rate and are available for advice and support through our 24/7 helpline. Our maintenance processes are certified to ISO standards and we offer dedicated customer account managers as well as state-of-the-art CRM systems to track the service history of your CCTV equipment.
Trust in our experience for both planned preventative maintenance and emergency reactive maintenance.
Or complete the form below and one of our advisors will be happy to assist you. 
Rest assured, quality service comes as standard:
Extended Warranties
Highly accredited
Industry leading installation times
200+ 5-star reviews
Free estimates
100% satisfaction guaranteed
what are the benefits
Ensure Longevity & Ongoing Reliability
ClearView specializes in two key types of CCTV maintenance: planned preventative maintenance (PPM) and reactive maintenance.
PPM is a scheduled service of a CCTV system that is performed on a regular basis to ensure that the system is running at optimal performance. This type of maintenance includes tasks such as checking and cleaning the cameras, testing the recording equipment, and updating software. By undertaking PPM, ClearView can identify and fix any potential problems before they occur, minimizing the risk of equipment failure and downtime.
Reactive maintenance, on the other hand, is an emergency service provided by ClearView in response to an equipment fault. This type of maintenance is usually required when a CCTV system stops working unexpectedly. ClearView's team of experts will attend to the system as soon as possible to diagnose and repair the problem, ensuring that the system is back up and running as quickly as possible.
Looking for CCTV Installation?
ClearView offers competitively priced CCTV maintenance contracts with finance options also available. These contracts provide a range of benefits, including:
CCTV compliance with NSI Gold standards
Reduced call-outs and support costs
Extended CCTV system life
State-of-the-art asset management software
Unique client portal to view the serviceability of your site assets
A dedicated account manager assigned to your account
Industry-leading first fix rates and response times
Remote diagnostics to reduce call-out costs
24-hour a day, 7-day a week emergency helpline
CCTV system critical spares analysis
ISO Certified and industry-leading CCTV maintenance processes
Proud to be trusted by the police, the mod, network rail and several local authorities for CCTV maintenance services.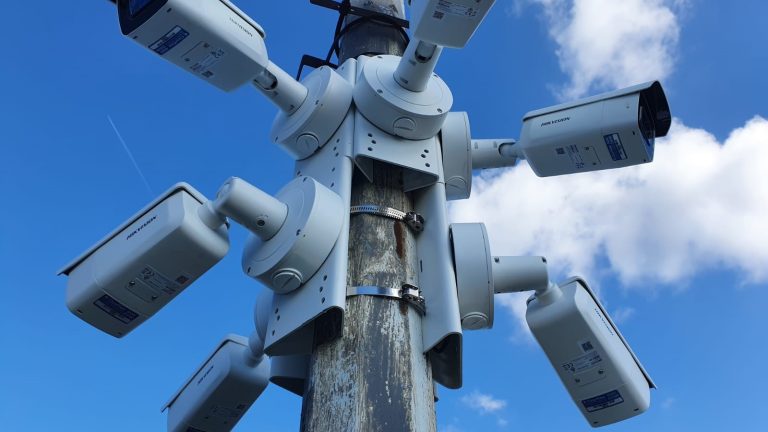 CCTV Camera Checks
As an accredited NSI Gold installer, ClearView is committed to ensuring that your CCTV equipment is working optimally by following the guidance outlined in the National Code of Practice 104.3. During servicing, our team of experts will thoroughly check your equipment and make any necessary adjustments to ensure it is in good working condition.
What do we look for
Confirming with the customer for any problems regarding functionality
Checking the image on the CCTV system (view, telemetry, wiper, focus, interference)
Reviewing nighttime footage to check IR functionality and focus
Removing the cover from the CCTV camera and cleaning the Perspex inside and out (if needed)
Cleaning and checking the CCTV camera and lens for signs of damage or deterioration
Logging all test results onto a maintenance report, including recommendations
Reporting any temporary obscuring of the image, such as tree branches
Rechecking the image on the CCTV system (view, telemetry, focus, interference)
Refitting the cover to the CCTV camera and cleaning the housing
Checking that all seals are intact and functional on all equipment
Confirming that the CCTV camera housing/mounting is secure
Cleaning IR lamps/sensors and checking the functionality of the IR power on the light sensor switch
Checking that bird spikes are secure
Cleaning wiper blades if needed
Checking the back-focus on PTZ camera/lens and re-focusing if necessary
Visually checking connections and cabling
CCTV Recorder Checks
ClearView's team of experts will thoroughly inspect your unit for any damage or obstructions that might impair its functionality.
What do we look for
Removing the cover of the unit and checking for blown caps, particularly around the CPU
Ensuring that all internal devices and wiring are properly secured and seated
Testing the functionality of all fans and cleaning dust and debris from all filters
Replacing the cover and confirming that all connections are working and secure
Rebooting the PC and checking for problems as the system boots up
Verifying that all usernames, passwords, and access rights are correct and match specifications
Checking that the system time and date are correct
Reviewing Windows logs for errors or warnings and ensuring all programs are functioning properly
Confirming that server software is set to auto-start from boot
Verifying IP details (if applicable) are correct according to specifications
Inspecting the system device manager for any hardware issues or faults
Checking drive management to ensure all system drives are present and working correctly
Running disk cleanup on all drives
Running a disk check utility to check for drive errors
Defragmenting the system hard drive
Searching for orphan files and deleting files that are being held beyond the specified retention period
Running server software and testing full functionality
Burning test footage onto DVDs from each burner drive
Submitting maintenance reports to the office and including any recommendations for system improvement
Why is the (NSI) Gold accreditation important?
A certified CCTV maintenance company should carry out CCTV checks to ensure the CCTV surveillance system is maintained correctly. This will safeguard your system so it performs as designed when you need it most when an incident occurs. National Security Inspectorate (NSI) Gold-accredited security companies are audited several times yearly to ensure compliance and quality assurance.
ClearView has provided CCTV installation and maintenance in the UK for over 25 years. We are relied upon by clients such as police forces, the MOD and Network Rail for our expertise and professionalism. Please take a look at our case studies.
What systems do you maintain?
We partner with a number of leading CCTV specialist manufacturers, including:
Honeywell
Avigilon
HIKVision
IndigoVision
CBC (Europe)
Dahua
Additional manufacturers we service and maintain include: Samsung, Axis, Panasonic, Sony, Redvision, WEC, Altron, Ganz, BBV, Pelco, Eneo, Raytec, Tecton, Mobotix, NVT, Videoswitch, Heitel, Qnap, Verint, Pentax and Dedicated Micros.
Do you offer a complete maintenance service?
If you have other fire and security equipment, you can save time and money by combining the cover all at once with our bespoke Synergy security and fire maintenance service and maintenance package for a monthly fixed fee.
How often should I have my CCTV system serviced?
It is recommended to have your CCTV system serviced at least once a year. This ensures that any potential issues are identified and resolved before they cause problems, prolonging the life of your equipment and minimising downtime.
How can CCTV maintenance improve my security?
Regular maintenance of your CCTV system ensures that it is operating at optimal performance. This can improve the overall security of your premises by providing clear, reliable surveillance footage and minimising the risk of equipment failure or downtime.
How can I check the serviceability of my CCTV equipment?
We offer a client portal where you can view the serviceability of your equipment. This allows you to see when your next scheduled maintenance is, view maintenance reports and check for any outstanding issues.
Can CCTV maintenance include remote diagnostics?
Yes, we provide remote diagnostics as part of our service. This allows us to remotely access your system and diagnose any issues, reducing the need for on-site visits and minimising any potential downtime.
How can CCTV maintenance help me to comply with regulations?
Regular maintenance of your CCTV system can help you to comply with regulations, such as the National Code of Practice 104.3, by ensuring that your equipment is operating at optimal performance and providing clear, reliable surveillance footage. This can help you to meet regulatory requirements for surveillance and security.