Flexible solutions for when you need to install cameras quickly to provide surveillance fast.
Once it starts to occur in an area, crime has a habit of growing fast and uncontrollably. To nip criminal activity and anti-social behaviour (ASB) in the bud, there is a need to provide CCTV coverage quickly.
However, the complexities of today's world create barriers to rapid deployment of CCTV. Some of the main drawbacks of conventional solutions include:
Significant capital and installation costs
Making a well-proven business case for every camera
At last, cameras are installed and…the problem has moved on
Today, to provide effective surveillance capability fast, you need a solution which minimises capital and installation costs, can be deployed rapidly, and re-deployed just as quickly to meet operational requirements.
The business case for the ClearView Mobile camera, otherwise known as Rapid Deployment Camera (RDC) is that it is a silver bullet for organisations and businesses which face the challenge of installing CCTV quickly.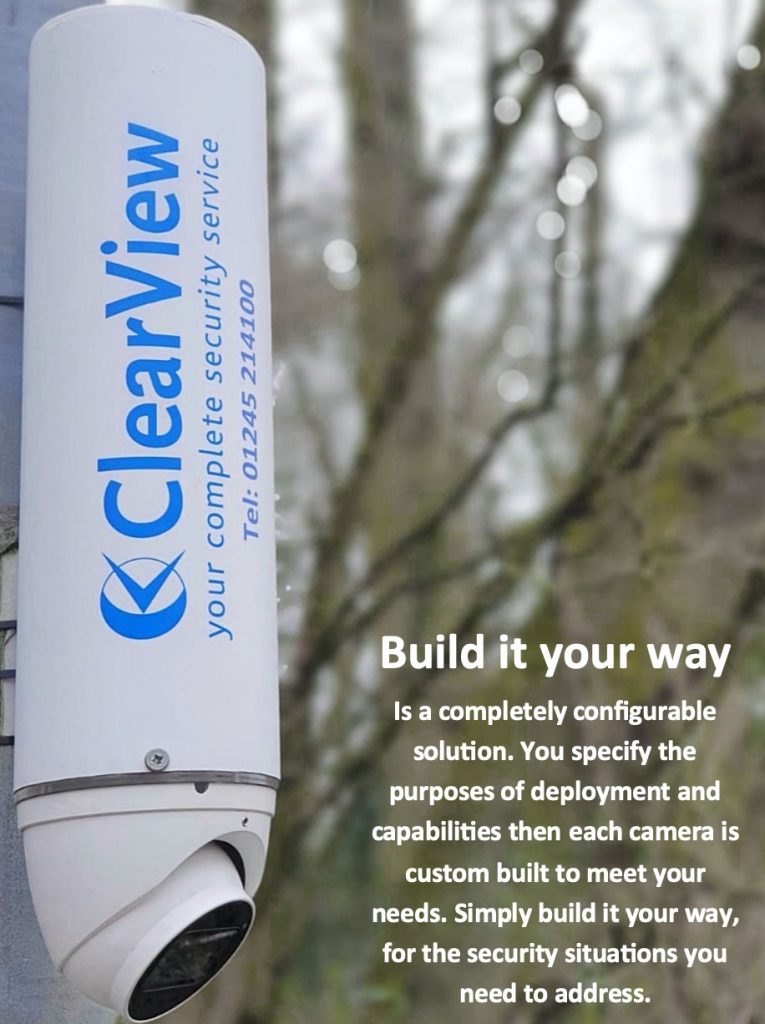 Mount to a wall, corner, or existing infrastructure such as a street lamp
'Plug 'n' Play' power feed via commando socket connector
Integrated wireless PTP, PTMP, Wi-Fi and 3/4G support
Rapid re-deployment to move cameras to where they are needed quickly
Solar and wireless options for isolated, remote and difficult
Improve the ability to quickly increase protection