Industry in proactive video monitoring for 25 years and benefit from one of the most advanced central monitoring HUB's in the industry, our system designers, highly skilled install and service engineers provide an unrivalled complete security package.
Clearview's Proactive Video Monitoring and advanced analytical detection provides instant live incident management via video monitoring and expert intervention services from our dedicated team of operators to protect client sites and personnel.
Our video analytics are set up to analyse camera footage and send live images through to our remote monitoring centre. Where they were able to detect, issue audible warnings and alert Bates of their unwanted visitor.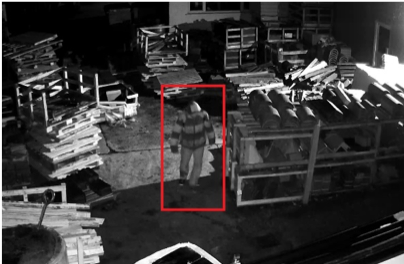 What is proactive remote video monitoring?
Proactive remote video monitoring is a very cost-effective security solution that protects your business, from criminal attack.
Clearview can utilise your existing CCTV system if you have one already installed or design and install a new one. Clearview will then integrate advanced detection analytical software behind the video feeds, this software constantly monitors the images and creates alarms if people or vehicles are detected. Within seconds live images are fed through to our 24-hour security HUB which is staffed by highly trained operators who have access to full site maps, live and recorded images. Operators then make critical decisions based on the info presented to them, if intruders are detected personal audible warnings are issued immediately.
Our operators have full access to the emergency services if needed
Operators will continue to monitor and manage the incident until its natural conclusion, key holders will be contacted if needed and full reports are emailed directly to the client.
Operators can also open gates and barriers, respond to intercoms on site, switch on lights and monitor critical alarms such as flood detection, fire detection cameras and systems, thermal cameras to detect heat change and temperature sensors on vital equipment.
Remote monitoring can save you thousands of pounds in potential losses via theft, criminal damage and fire. It ensures your security systems are an investment worth making.
98.3% of incidents are deterred with out first audible announcement
Install, Service and Maintenance.
Clearview have been providing quality electronic security systems to UK companies for over 25 years. Our install team are trained to a high level of competence and technical understanding.
Clearview's comprehensive service and maintenance packages boast some of the highest 1st fix rates in the industry ensuring clients systems are 100% operational when they are most needed.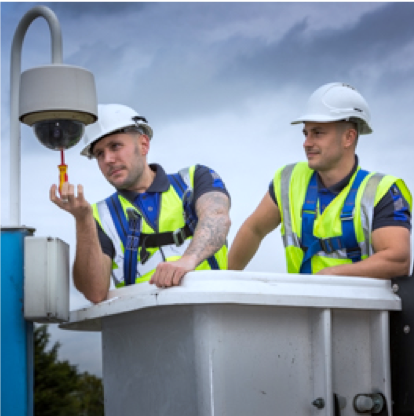 Here at ClearView quality is key. All our engineers are highly trained and qualified, passing a high level of security clearance, in order to meet all your requirements and expectations. These include first aid training, IOSH, and training on specific manufacturers. All our equipment is Factory Acceptance Tested before it goes onto site.
Clearview is a complete security system provider to some of the UK's leading companies, law enforcement organisations, local authorities and the NHS. Clearview install, service and monitor the following systems:
CCTV
Remote CCTV
Fire Detection Systems
Intruder Alarms
Access Control
Gates and Barriers
Lone Worker Solutions
ClearView's existing customers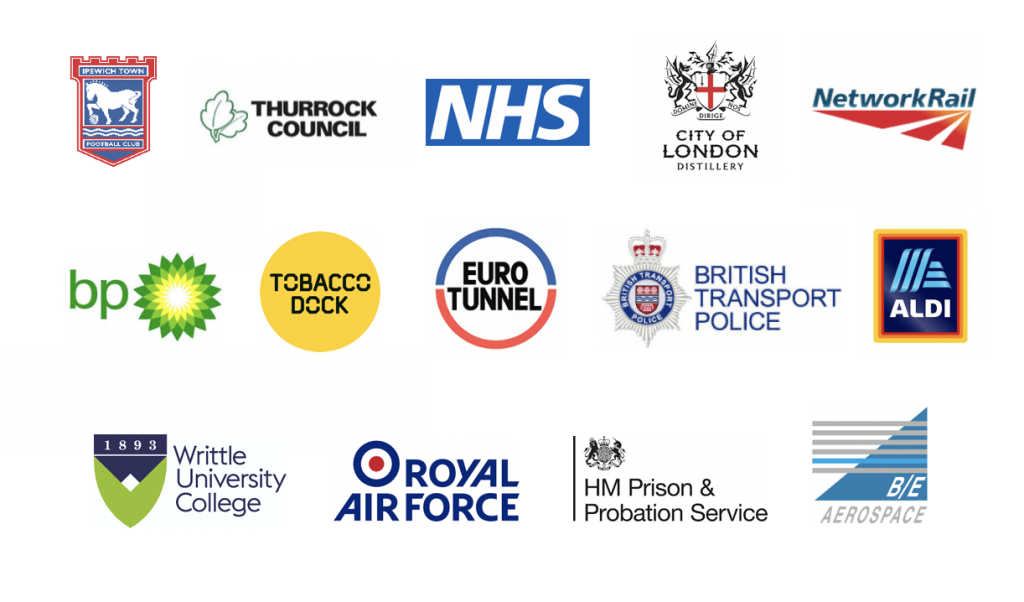 If you are interested in our Remote CCTV systems, please call: 01245 214104 now or email: [email protected]