Euro Tunnel France – CCTV System Installation
Requirements
Eurotunnel wanted to integrate a number of systems, including CCTV surveillance, video analytics, perimeter control and high-resolution image capture, storage and retrieval. Integrated together, these individual security systems combine to provide a cohesive and secure security solution working in complete synergy.
The requirement included:
Tamper-proof CCTV system capable of high-definition images
Control centre technology for multi-user login
Increased recording capacity
Audit trail to enable incident recording
Systems upgrade to incorporate new French regulations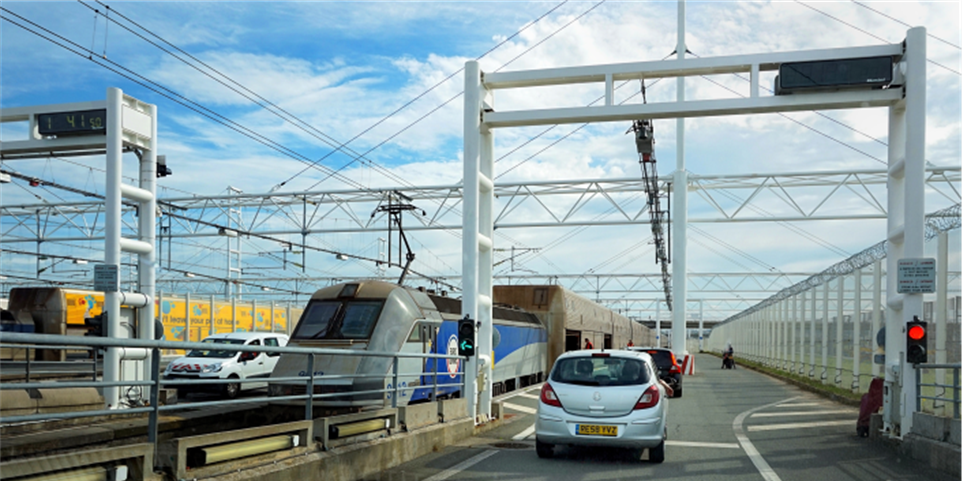 The ClearView Solution
Following a successful upgrade for the Eurotunnel UK terminal, ClearView installed a full CCTV recording and monitoring system in France. The new technology increased the video recording capacity from 3 to 31 days.
ClearView designed, installed and commissioned an integrated security system that meets this demanding operational requirement. The working system has been designed to allow for future expansion or enhancement. In addition to this solution, ClearView also installed IP network video recorders (NVRs) at Euro Tunnel, France.  IP CCTV System Solution  Over 300 IP CCTV cameras, many with "alarm" activation triggered from sensors on security fencing, work in conjunction with intelligent video analytics.
Existing analogue camera signals were digitised to provide a "dual stream" output – one for recording and one for viewing. High-resolution 4 CIF images are displayed on all viewing monitors. Frame rates can be set for 2 IPs for recording and 25 IPs (real-time) for viewing.  Video Analytics Software Solution  IVMD technology (video analytics software) automatically identifies and tracks intruders, threats and incidents whilst maintaining a dramatically low false alarm rate.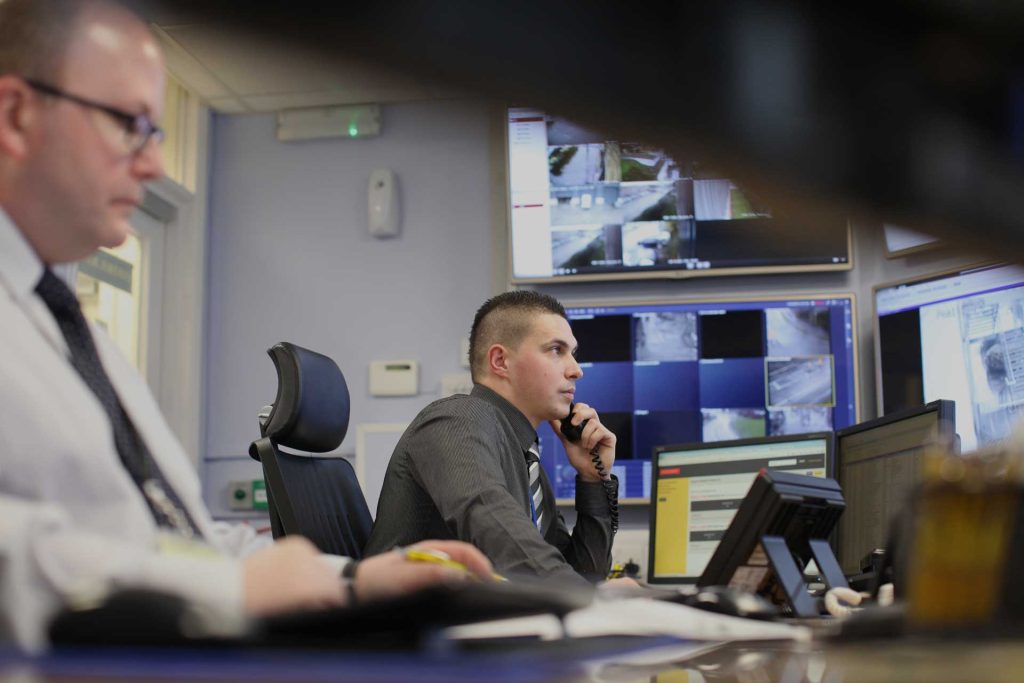 IVMD technology provides superior non-flat detection and sees intruders in 3D-scape and at distances using high-end algorithms that automatically identify intrusions and threats.  Security Fencing (PIDS) Solution  Perimeter intrusion detection systems transmit electric pulses along a sensor line attached to the fence. When an intrusion attempt is detected, it creates an alarm signal that can alert the main control room and automatically focus a camera to the point of detection.  Video Storage Functionality Solution  For maximum system resilience, a RAID5 CCTV recording and storage solution was required. This ensures that if a single hard disc were to fail single, the redundancy of the system ensures that recorded data is protected.
Video management software was loaded onto several workstations allowing operators to view any camera from any part of the network, and advanced analytics provide a powerful tool to identify alarms and capture video clips following an incident.
"ClearView has provided a user interface which is very intuitive, this has meant the operators quickly and easily adopted the new system. The control centre software meets the new regulations and a networked system allows additional cameras to be added at any point." Sylvain Pamart – Chief Project Manager, Eurotunnel.
If you are interested in benefiting from our services, contact us or call 01245 214104 to speak to a member of our team.