Green Recycling – High-tech thermal imaging CCTV
Introduction:
ClearView has provided high-tech thermal imaging CCTV technology to Green
Recycling, based in Maldon, Essex. Green recycling is an organisation that provides a wide range of waste management and recycling solutions to businesses and local authorities in the South East.
Objective:
The storage of waste carries a high risk of fire or self-ignition, causing a possible hazard to staff and premises. To reduce the risk of fire, Green Recycling asked
ClearView to propose a system that would work in parallel with their existing fire detection system.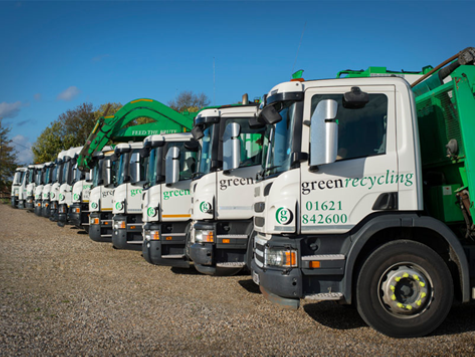 Solution:
ClearView selected a Hikvision (DS-2TD2136T) thermal camera, chosen for its wide range of smart functions, including advanced fire detection (with +/- 2-degree sensitivity). This benefits users by improving their security efficiency and provides them with the ability to select areas of interest in the camera's view, temperature and time alarm range.
In waste storage areas, an internal hotspot can develop slowly, building up the heat before breaking into a fire. The camera uses thermal imaging to monitor waste storage areas for temperatures that show signs of a fire or developing fire risk. Unlike traditional fire detection methods, thermal imaging allows you to monitor heat levels to prevent the occurrence of a fire. The camera connects to the plant's alarm system, which calls nominated staff when a pre-defined heat threshold is detected.
"We have had the thermal camera for over 12 months now, and it has proven to be very effective. Our waste reception is a high-risk area for combustion, and the monitor and alarm system is fantastic. With two temperature trigger points and mobile alarm calls, it is the perfect system for us and our operation."
Jamie Smith— Green Recycling—General Manager.