ANPR CCTV Cameras
Are you looking to boost the security of your premises? Look no further than an Automatic Number Plate Recognition (ANPR) system. Take complete control over the access of every vehicle entering your site.
Get in touch
Call us on 01245 214100
an overview
Automatic Number Plate Recognition (ANPR) Systems
Say goodbye to manual monitoring and logging, and hello to peace of mind knowing that your premises are secure. Plus, ANPR systems are a cost-effective solution that will provide long-lasting benefits for your business. Upgrade your security today with an ANPR system!
ANPR Installation
ANPR Maintenance
ANPR is a networked system which reliably reads licence plates at speeds of up to 100 mph with 95-98% accuracy, in the dark and with the glare from vehicle headlights. You can monitor an unlimited number of traffic lanes with each vehicle on the system's database.
award winning ANPR solutions
ANPR Camera Systems
ClearView can design, install and maintain your system to ensure it is still working to its best ability.
Our systems can:
Read the UK and many foreign number plates
Record all vehicle site activity with multiple overview camera images
Provide graphical reports on vehicle speed, journey times, stay times, flow rates and entry/exit balances
Control vehicle barriers, gates, traffic lights, and message signs
Automatically consults third-party databases: parking payment machines, access control, weighbridge systems, and UK Police National Computer.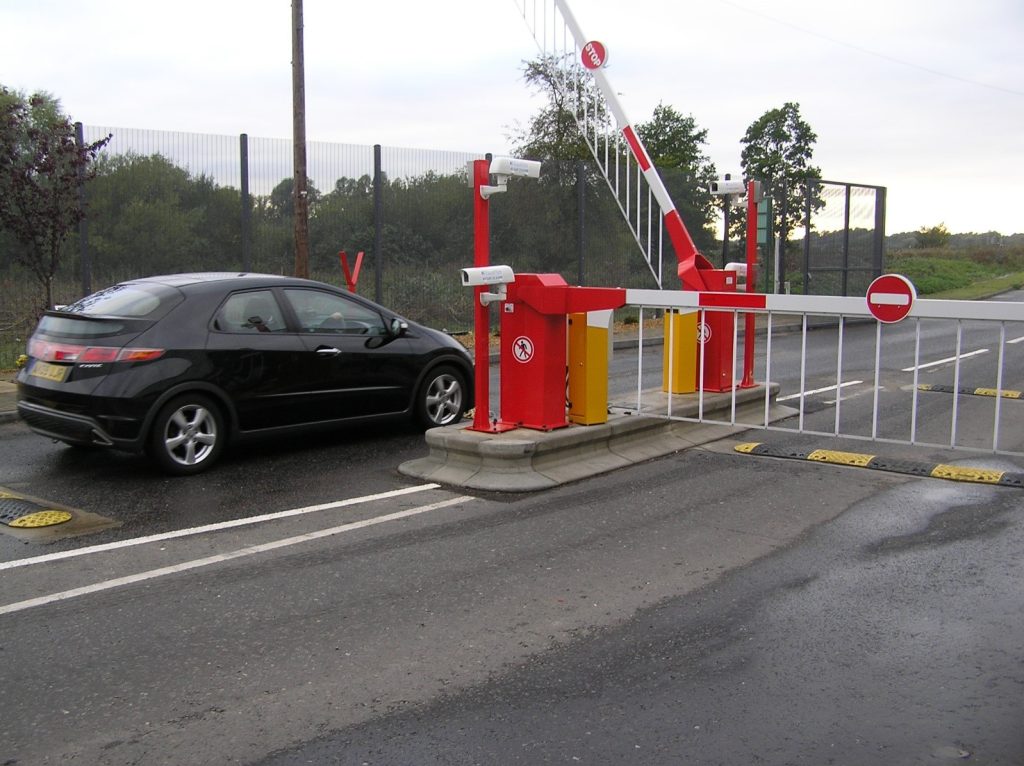 How ANPR Cameras Work
ANPR camera technology takes a picture of a vehicle's number plate and then converts the image into code that can be read against an approved vehicle list.
The information gained from the database can restrict access at certain times or refuse access to unregistered vehicles.
ANPR Camera Solutions
We can offer you a wide range of ANPR cameras with IR-lamp, fast shutter, and remote zoom lens control for clear image capture, video footage, and accurate plate reading. Options include an in-built overview camera and speed detection. These images can be used in legal disputes.
Vehicle Classification
Detect Vehicle Brand and Colour
In addition to reading Vehicle Registration Number (VRN), GateREG can log vehicle type, make and colour. This data can be superimposed onto the recorded image with VRN and speed. In addition, the system supports:
"No-plate vehicle" capture
Direction detection
Motorcycle capture
ANPR Camera Benefits
Our ANPR camera systems provide the following benefits:
Monitor vehicle movements: ANPR cameras can be used to monitor the movement of vehicles at your business premises, providing real-time surveillance to detect any unauthorized activity.

Control entry and exit: The cameras can be used to control entry and exit at various locations, including car parks, educational establishments, police stations, hospitals and garages. This helps to ensure security and manage the flow of vehicles.

Logging staff arrival and exit: At commercial premises, ANPR cameras can be used to log the arrival and exit of staff, providing a record of attendance and improving accountability.
Overall, ANPR cameras offer a cost-effective and efficient solution for managing vehicle movements, improving security and providing reliable records for various purposes.
ANPR for Law Enforcement
Police use of ANPR Systems
In the UK, police use ANPR (Automatic Number Plate Recognition) systems for several purposes, including:
Crime fighting: ANPR cameras can be used to detect and track stolen vehicles or those involved in criminal activities.

Traffic management: The cameras can be used to monitor traffic flow, detect and resolve congestion issues, and enforce speed limits.

Wanted vehicles: ANPR cameras can quickly identify vehicles that are wanted by the police, making it easier to locate and apprehend suspects.

Intelligence gathering: ANPR data can be used by police to gather intelligence on criminal activities and to develop a more complete picture of criminal networks.

Road safety: ANPR cameras can be used to enforce road safety laws, such as the use of seat belts and mobile phone usage while driving.
Overall, ANPR systems provide a valuable tool for the police to help prevent and solve crimes, improve road safety, and enhance their ability to monitor and control vehicle movements.
Understand more about how the Police use ANPR technology.
get a quote
ANPR System Installation & Maintenance
For sites that require high levels of security, ANPR camera systems are advantageous. The camera technology enables specific vehicles access as long as they are authorised on the system. When a car is approved, the movement of a vehicle barrier or gate can be automated, so the vehicles are permitted access
ANPR Systems